J B Edlington
We're a 157-year-old family-owned agricultural engineering company.
We manufacture WeedSwiper, a non-drip chemical weed wiper.
New roll rings – 24 x 65mm bored out to 68mm—£40 each plus VAT.
Covid-19
We're open for sales and spares that can be sent by courier or transport.
Please call before visiting our office and factory.
Please follow our covid-19 procedures below.
Covid-19 guidelines
Please wait outside the main office door for someone to let you in. Please use the doorbell near the small blue door if no one is in the office.
Our door handles and doorbell are regularly sanitised.
Please wear a mask before entering our offices. We have masks available if you need one.
Hand sanitiser is available in our office.
Please follow our covid-19 guidelines that are on the outside of the main office door.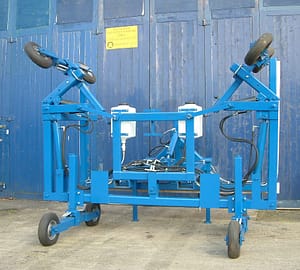 WeedSwiper – a non drip weed wiper
The Edlington WeedSwiper is a non-drip chemical weed wiper designed to treat tall weeds.
It can be used in crops, grassland, and vegetables.
It has working widths from 4.1m to 9.4m.
We have a specialist weed wiper for vegetable crops.
We have specialist WeedSwipers for:
▪️ Vegetable crops
▪️Front mount for tractors
▪️WeedSwiper kit for sprayers