HFRAW – The AW range of cambridge rollers requires a tow bar.
HFR/HD as HFR/AW but with hydraulically operated drawbar can be used with a Disc Harrow or Presses.
Below is a photo of a 6.5m roll.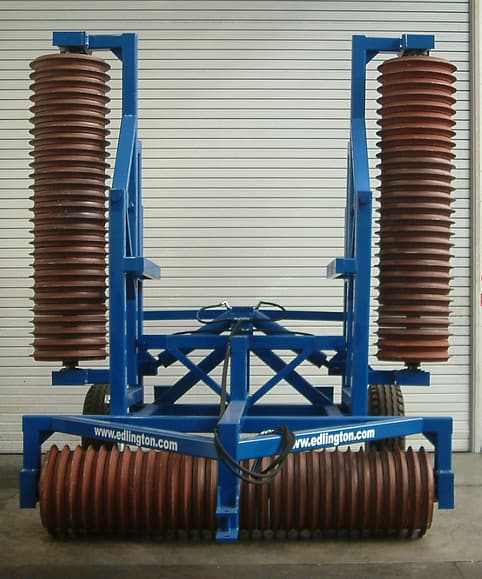 Edlington 6.5m Cambridge Roller HD with 24 inch and breaker rings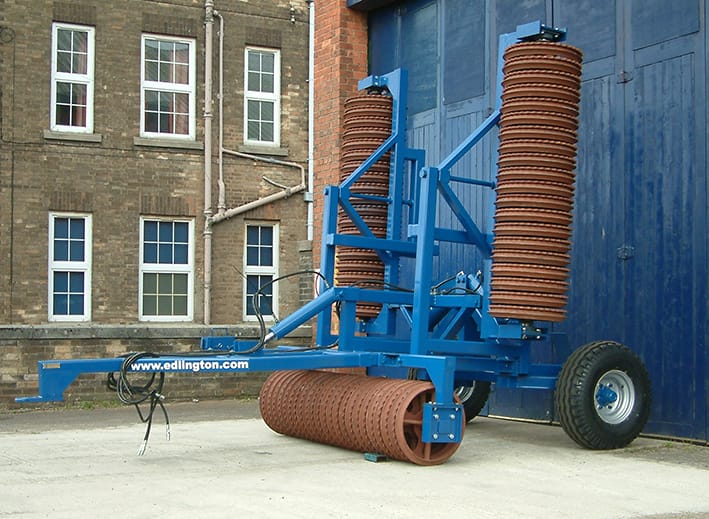 Video footage showing an Edlington 6.5m HD Cambridge roll working on the land.