We have a limited supply of parts for some of our oldest machinery. Please get in touch if you would like to know more or buy any of these spare parts. Some of these we aren't 100 per cent sure what they are, so if you can identify them, please get in touch!
This is a plate from an Edlington Mower. You can see it below the seat on the literature below.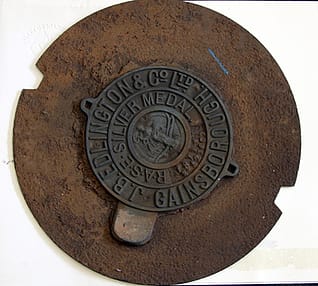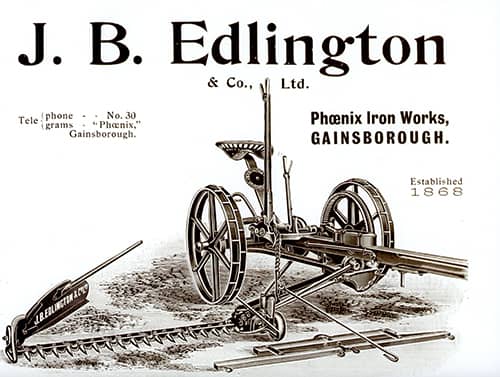 This is a seed pipe for a Edlington Gainsbro Root Drill and Seed Drill.
On the illustration from our literature, it's the pipe that leads down to the soil.
This is a mouldboard from an Edlington Digging/Ridging Plough.
A clip from an Edlington Horse Rake
An extra fitting for a Edlington Phoenix Power Driven Potato Sorter (we think!)
Another mystery part, this time for an Edlington No 2 Phoenix Potato Sorter
A spare part for an Edlington Grader
A Handle for a piece of Edlington Machinery
A mystery spare part
Edlington T 25 Hook
Edlington Turnip Cutter Blade