The Vari-Roll is a unique 2-in-1 roll that can vary its size to work with a set of Disc Harrows or a Double Press.
The Vari-Roll can then extend itself to a normal working width, for tramlines – 12m, 18m or 24m.
The Vari-Roll is designed so a levelling system can be added if required.
The Vari-Roll saves you having to buy two separate rolls – one for your Disc Harrow or Double Press and another roll for rolling before or after drilling. With the Vari-Roll you buy one roll that can do the work of two.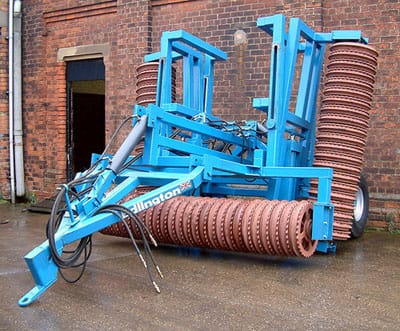 A video of the Edlington Vari-roll showing the wings extending. This footage was filmed inside our factory.